Plastic Flat Geogrid Net
Plastic Flat Geonets,Geogrid Net Geonetting,Plastic flat Geogrid Net

Plastic Flat Geogrid Net is used in petroleum, chemical industry, aquaculture, etc. Also used in making of auto back mattress, spring mattress, netting for air conditioner, road base netting, etc.Material mainly is HDPE,Colors from Black, white, green, blue, etc.It is wearable,anti-rust and good tenacity.
Plastic Flat Geogrid Net Features:
1.Aging resistance
2.Erosion resistance
3.Good Flexibility
Plastic Flat Geogrid Net Application:
1. Using the geonet on the roadbed of the roadway and railway can distribute the load effectively, improve the loading capacity and the stability of the roadway, and prolong its service life.
2. Spreading the geonet on the slope of road can prevent landslides, conserve water and soil, beautify the environment.
3. Spreading the geonet in the dyke protection in the reservoir and the river can protect it from the landslide.
4. Using the geonet in the coast engineering can amortize the concussion and the erosion of the surf.
Plastic Flat Geogrid Net Sample: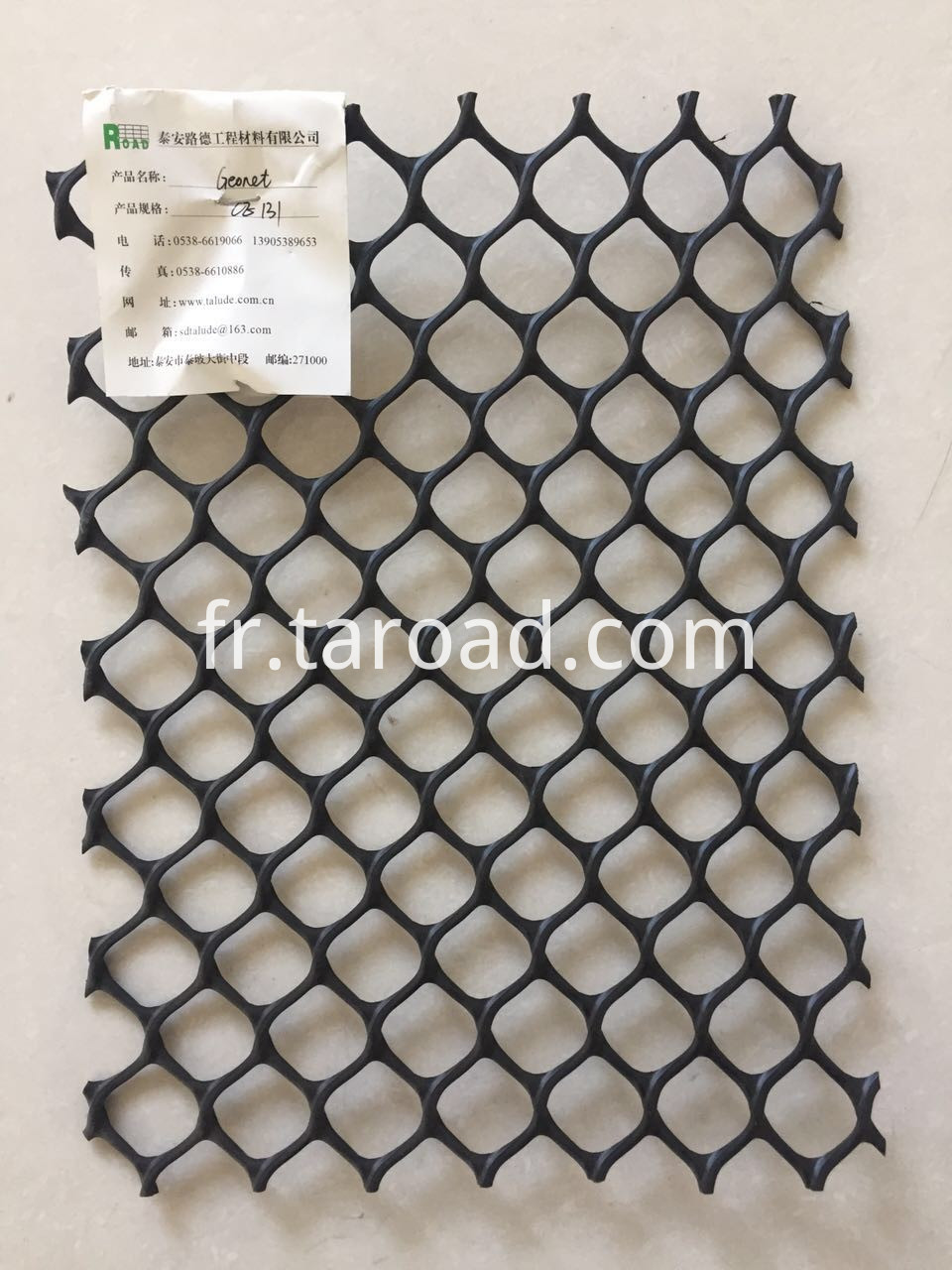 Plastic flat Geonet Equipment: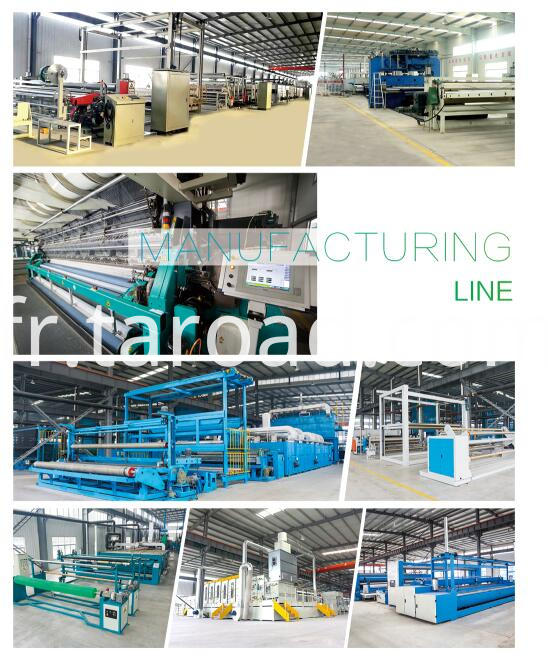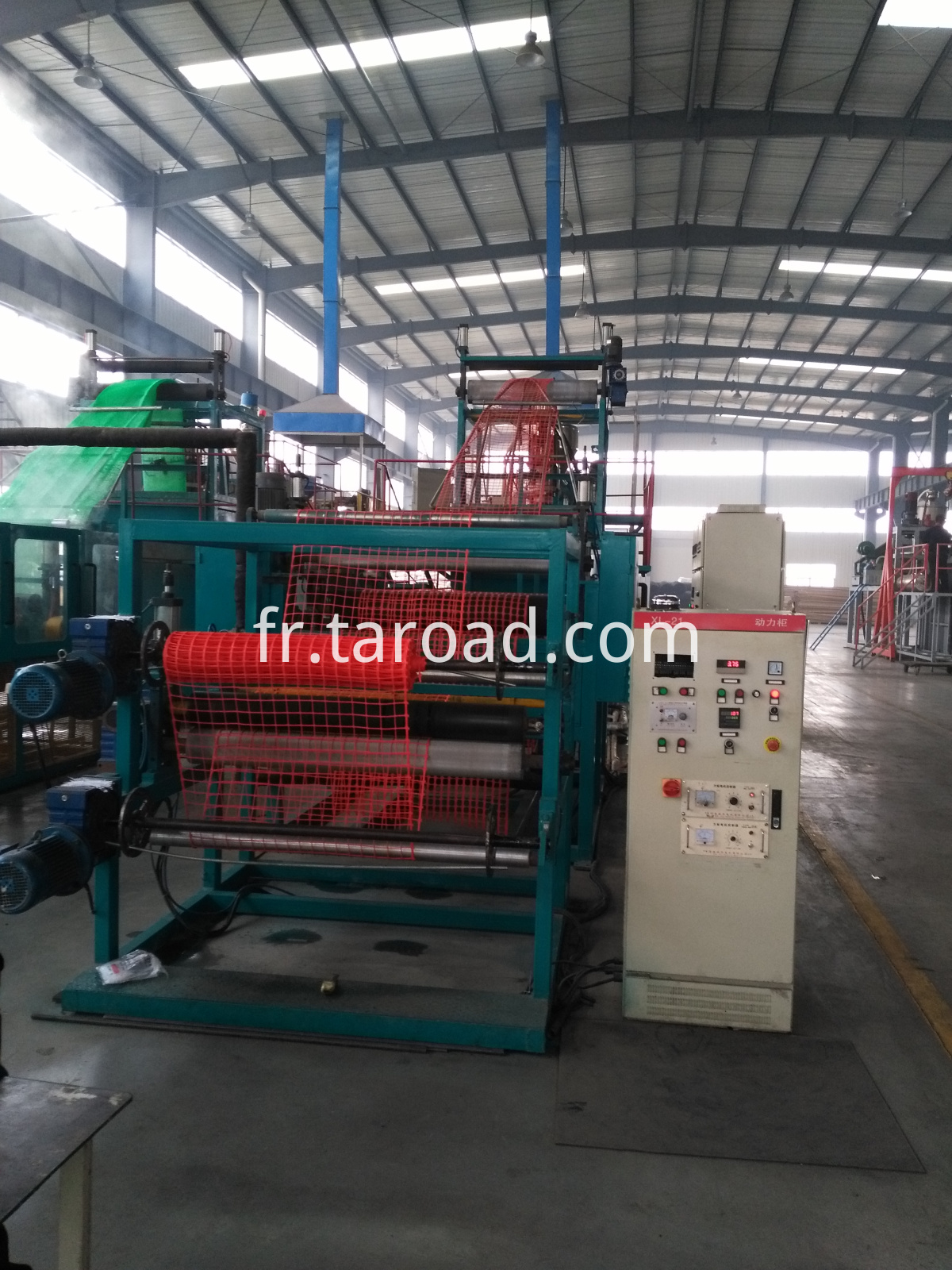 Plastic flat Geonet in rolls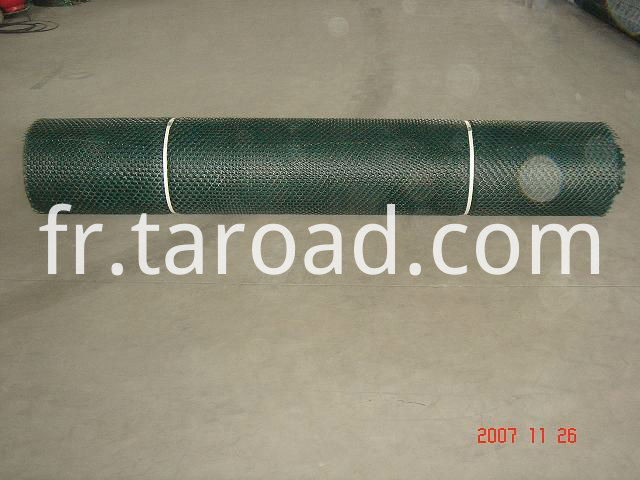 Plastic flat Geonet Inspection: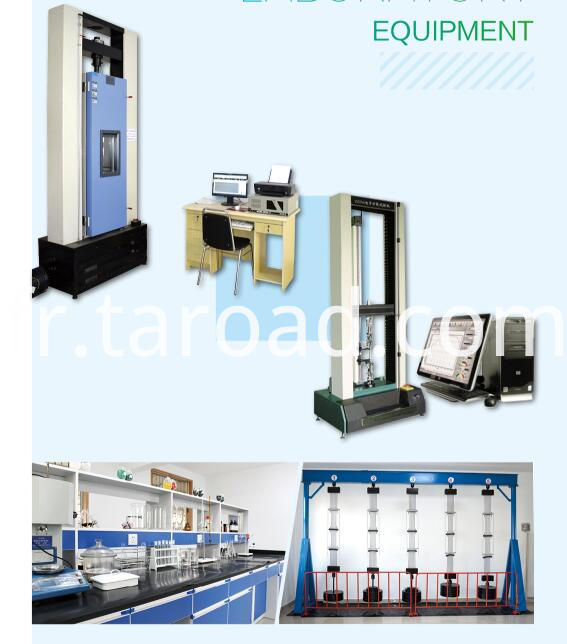 Plastic flat Geonet Packing: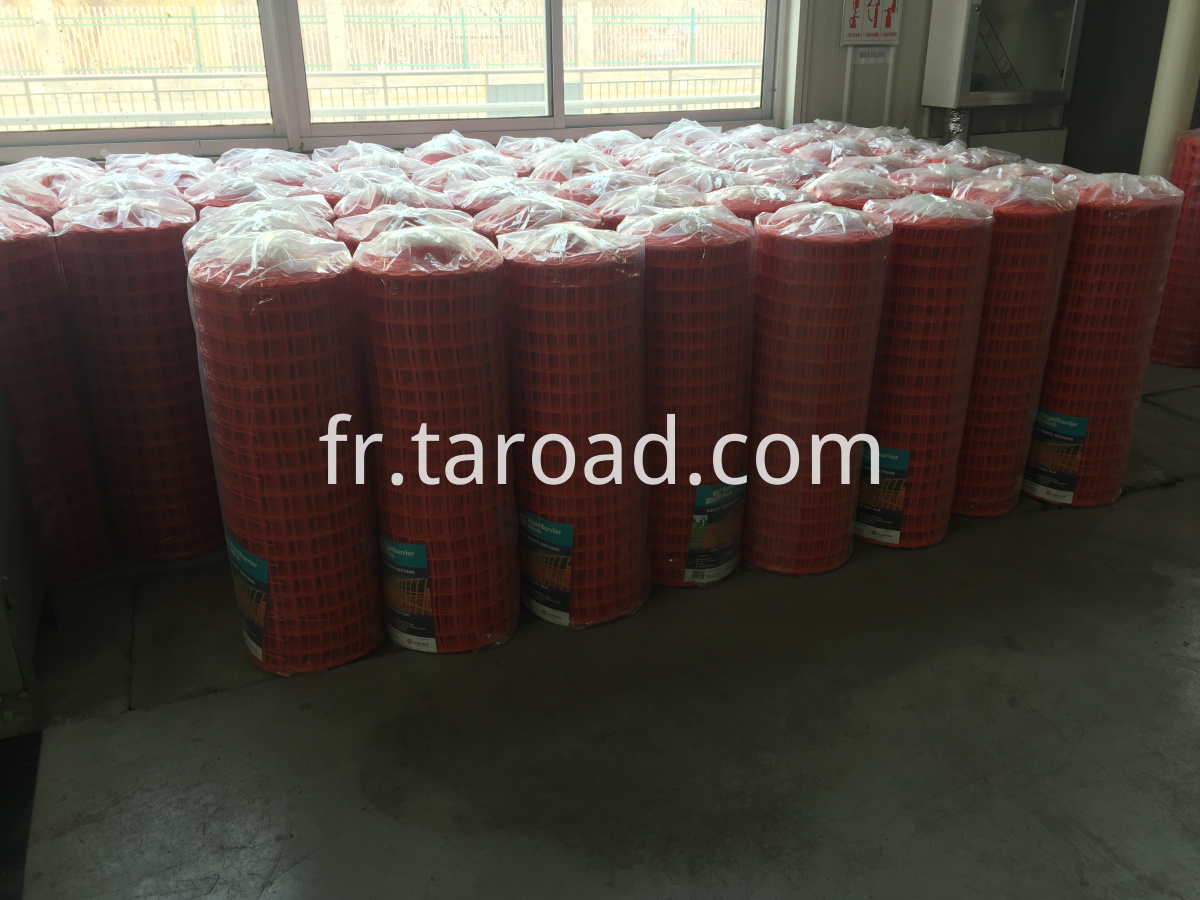 Plastic flat Geonet storage: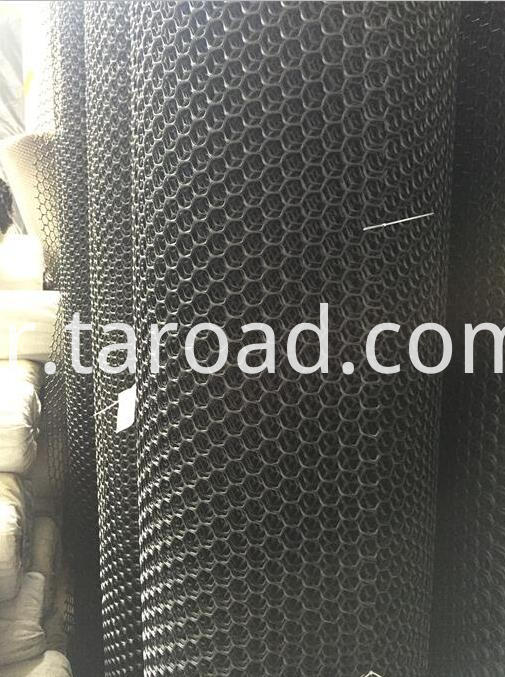 Plastic flat Geonet Certificate: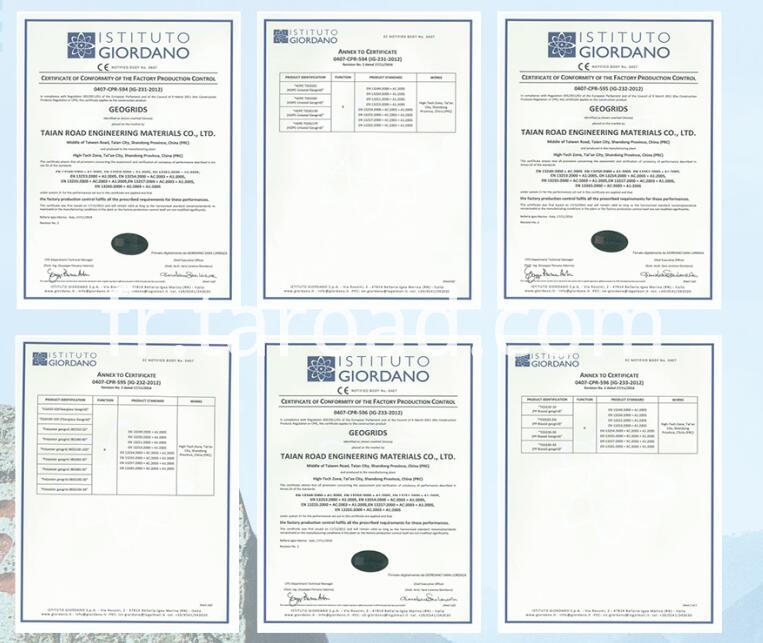 Groupes de Produits : Geonet and Plastic Net